Perry Helion Thriller Fans!
SHIVA trailer
Humor, Satire & Nonsense

The news is far too serious to joke about. Do not go to Tim's news satire site Height of Eye. Some have called it "the best in nonsensical news and curdled current events." Others have threatened legal action. The best thing is to avoid it entirely.
Height of Eye
Maine writes!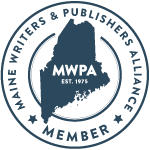 Action/Adventure Thriller
Thriller/Post Apocalyptic
Action/Adventure Thriller
Action/Adventure Thriller
Humorous Historical