Atlas Fracture book talk, Portland Public Library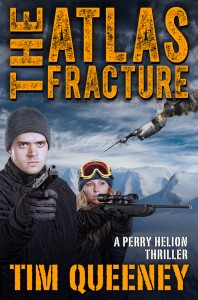 On Friday, September 13 at noon, as part of the Portland Public Library's Local Author Series, I will read and discuss my latest adventure thriller, The Atlas Fracture. Set in Antarctica, Atlas tells the story of DARPA agent Perry Helion's attempts to prevent terrorists from unleashing a worldwide disaster. USM biology professor Dr. David Champlin <http://www.usm.maine.edu/bio/david-champlin> will "guest star" and discuss the possibilities for bizarre microbial life under the Antarctic ice cap.
For those who want to pick up up the book beforehand, here is a link to The Atlas Fracture's Amazon page.
http://www.amazon.com/The-Atlas-Fracture-ebook/dp/B00BX7FTUU